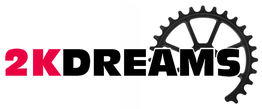 2000 SOMNIS - THE YOUNGEST TEAM THAT EVER PARTICIPATE IN TITAN DESERT
A team of friends that they have to prove their abilities to superate the hardest conditions in the desert during 6 days.
Their objectives are: Be the youngest team that ever participate in Titan Desert, Living the best experience and Get FINISHERS at one of the hardest MTB races in the world.
Dates of the race: 28 april - 3 may of 2019 (Moroco, Sahara Desert)
This team will ride in the desert the PYRMON PICA (custom) 
A project of: Arnau Cases (Trail), Marc Cases (Sky) i Pol Farrando (Futbol).